Modal silk
Like an age-old romance
that only gets better with time
A perfect blend of cotton and silk
Modal gives you the best of both the worlds
All about your favourite Modal
Modal silk is a wood pulp based cellulosic fibre made from beech trees extract. The cellulose extracted from the beech trees is spinned manually to make it into a beautiful modal silk fabric.
Better than cotton
Modal silk is believed to be a more eco-friendly alternative for cotton as it uses 10 to 20 times lesser water in this production and also lesser land to thrive and prosper.
The beech trees are believe to grow by "Rejuvenation" and don't need much tender love and care and the similar properties can be seen in a modal fabric.
Modal is a very sturdy fabric given its high intensity of  molecular alignment this beauty also doesn't shrink easily as a result of lesser surface tension and fibre properties.
Modal  is relatively more expensive than cotton as processing the Beechwood into Cellulose fibre is much more taxing and is done manually than processing natural fibres like cotton etc. Modal  is also hundred percent biodegradable and has found a widespread admiration by the sustainable fashion supporters, given all the goodness that it has to offer.
When it comes to breath ability here also modal scores better than cotton.
Modal  has been existing for a long time now and was first developed in 1951 in Japan. Modal silk blends in harmony with cotton to give your outfit the smooth texture of silk on the outside and the comfort of cotton on the inside.
Modal a fabric for the modern woman
Modal  sarees are custom-made for the women of today it's stylish, it's fuss free and it's comfortable. This fabric also offers a wide scope of experiments that can be seen in terms of prints and patterns used by the weavers. All the handicrafts including the most favourite Ajrakh can be seen displayed vividly on this fabric and the rich look the silkiness of Modal provides is unbeatable.
Tender love and care
Be assured that your model fabric is designed to last you for a lifetime, but if you take care of it the way it is supposed to be taken care of it will be there for ages if your fabric is 100% modal then it needs to be watched as you would watch a cotton fabric but using a bleach on the model fabric is a big no-no as it results in feeding of the colour and also weakens the fibres always read the fabric instructions before washing your precious clothes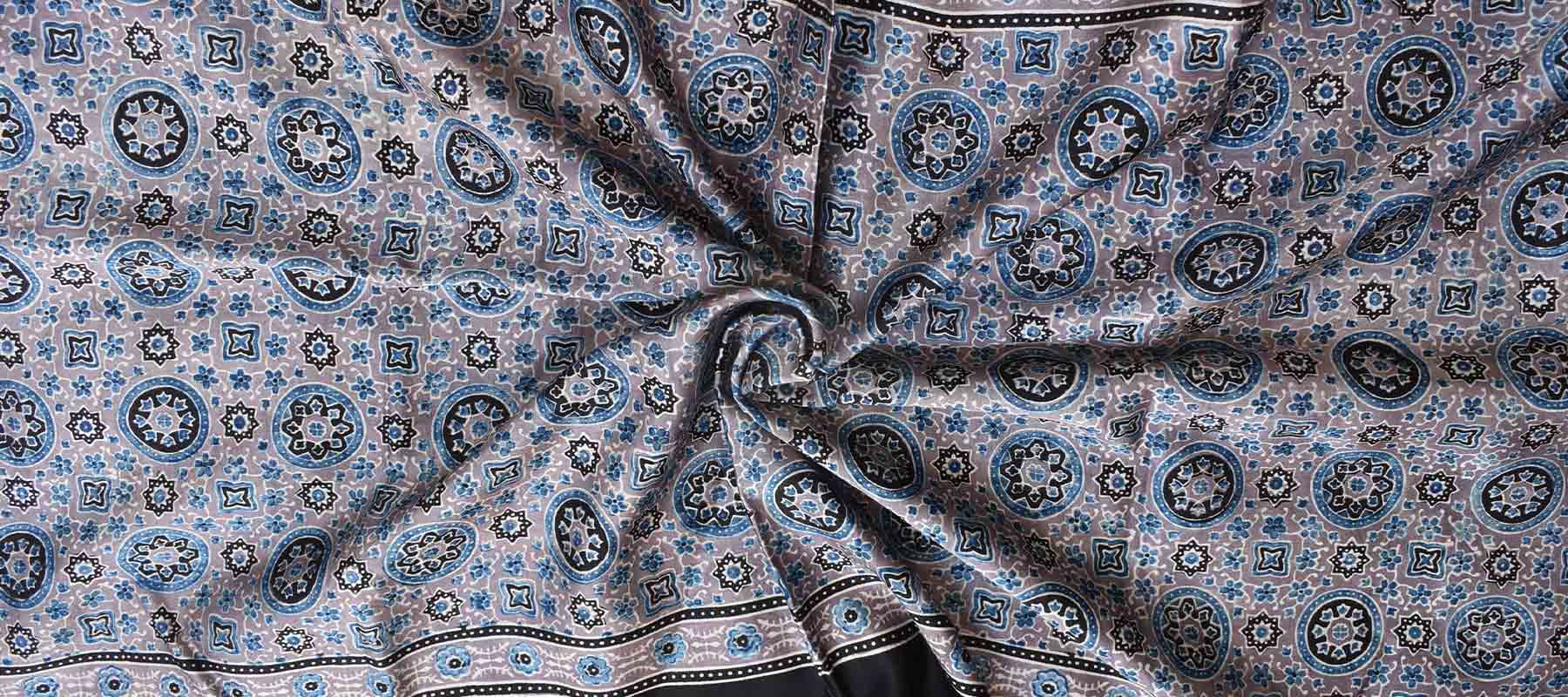 Mashru silk
A Radiance that's rare.. With softness that can't be compared A feeling of bliss every time the fabric brushes against your skin  And that's Mashru in a nutshell for you my friend!!! A perfect han...
Read more