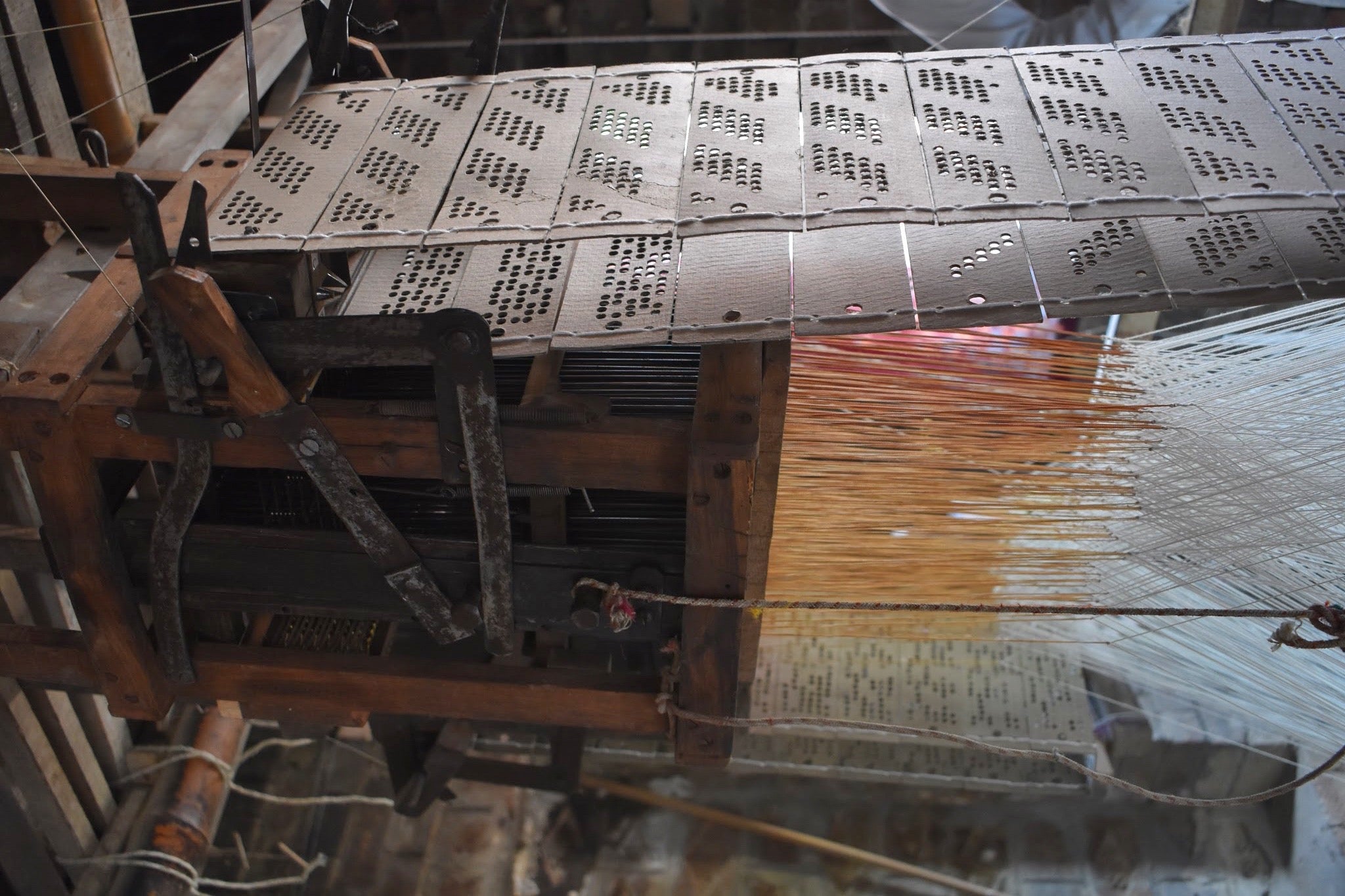 Banarasi
The happiness that touched his eyes
Its satisfaction was so tangible 
Days of labour and hours of sweating 
had finally borne the fruit 
In form of the six yards  of sheer gorgeousness 
Banarasi saree..the quintessential requirement of every saree lovers wardrobe.
One can never see people  getting  tired of singing praises of a Banarasi  saree, especially when the silk is as  soft as a feather and the embroidery so opulent that people keep glancing at it again and again. Mulberry silk also knows as "Katan"in the local language is the premium quality of silk and is really expensive. Katan means a  woven fabric with pure silk threads.
Banarasi silk,  a tale of a city and a craft incomparable
The characteristic feature of a Banarasi saree is its resplendent metallic sheen, gold or silver intricate embroidery, smooth texture and patterns like Jal or net and beautiful paisleys and motifs inspired by nature and the beautiful ghats of Banaras.
Looking at how this craft has evolved overtime speaks volumes of the rich culture and heritage of the city. Depending on the intricacy of the design a handwoven Banarasi sari can take somewhere around  15 days to a month or sometimes a year,  if the design requires it, to complete one single  sari. A minimum of three workers are required to work at a time on one saree. 
Trivia-This handicraft is believed to have found its earliest evidence in the 19 century it is believed that the artisans around the 14th century used to weave brocades using gold and silver threads( known as the Zari work ) for the MughaL emperors, which later became to be known as the speciality of Banaras. Banarasi saris are beautiful blend of the Mughal and the Hindu cultures.
Banarasi sarees are a prominent part of every Indian brides' trousseau and thus are highly sought after.The  goodness of a handloom Banarasi silk sari is unmatched and every piece you own will only make you feel happy and content.
Threats to this craft
Unfortunately, the cottage industries that produce these intricate and time consuming art pieces are experiencing an all-time low due to the power loom products and the inexpensive lookalikes that the markets nowadays are flooded with.
However in 2009 the weavers' association of Uttar Pradesh were able to secure a copyright for the brocades as well as saris of Varanasi, according to which any saree which comes from outside the 6 identified districts (Azamgarh, Jaunpur, Bhadhohi,Mirzapur, Chandauli and Varanasi) cannot be legally sold  as a Banarasi saree. This helped the local artisan communities a lot. 
At Sundarii Handmade it's our initiative to provide these artisans a concrete platform to project the hard work put in by the artisans.
Enamouring embroidery in gold and silver zari
When it comes to the spell binding embroidery in gold and silver on the banarasi sarees it's like the beauty of the entire city of Benaras finds an expression through the embroideries.
There are usually three types zari used for embroideries and it's crucial that you, as  a consumer understand the difference before investing your hard earned money- 
Pure Zari- In order to make this type of zari , the silk thread is wrapped with silver wire and then gold plated before weaving it into the required patterns
Copper zari- Here instead of silver wire, a  copper wire is tied around the silk thread and then used for making the patterns
Polyester zari- This is the cheapest of all as here the thread is just covered with gold coloured powder which also  comes off if rubbed with pressure, be wary of buying sarees with a polyester zari as it doesn't last long
So next time you know what you have to look when it comes to identifying the authentic zari, while shopping for a Banarasi silk saree. 
Every saree lovers dream
Banarasi sarees can be found in every sari lovers' wardrobe with the evolution of designs and fabrics it's not only preferred by women with classic taste , but also by girls in their 20s who have their own way of styling of Banarasi saree.
We have a brilliant stock of handwoven Banarasi sarees waiting to win your hearts, make it a point to check out our collection.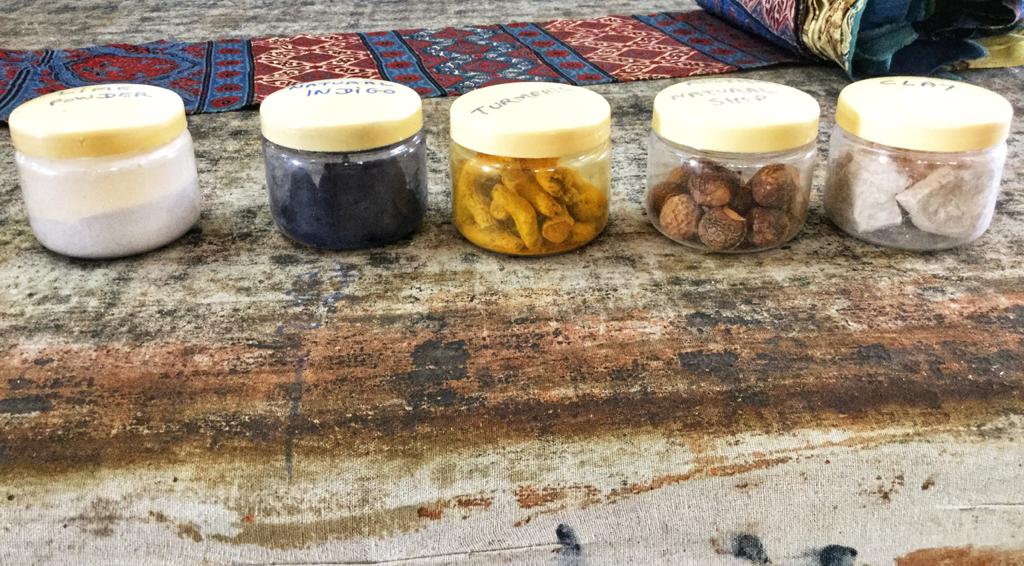 Natural dyes
Natural dyes…one of the strong pillars of Sustainability Clothes have been coloured using natural dyes in the past for many years, there are references available which hold true to the fact that he...
Read more