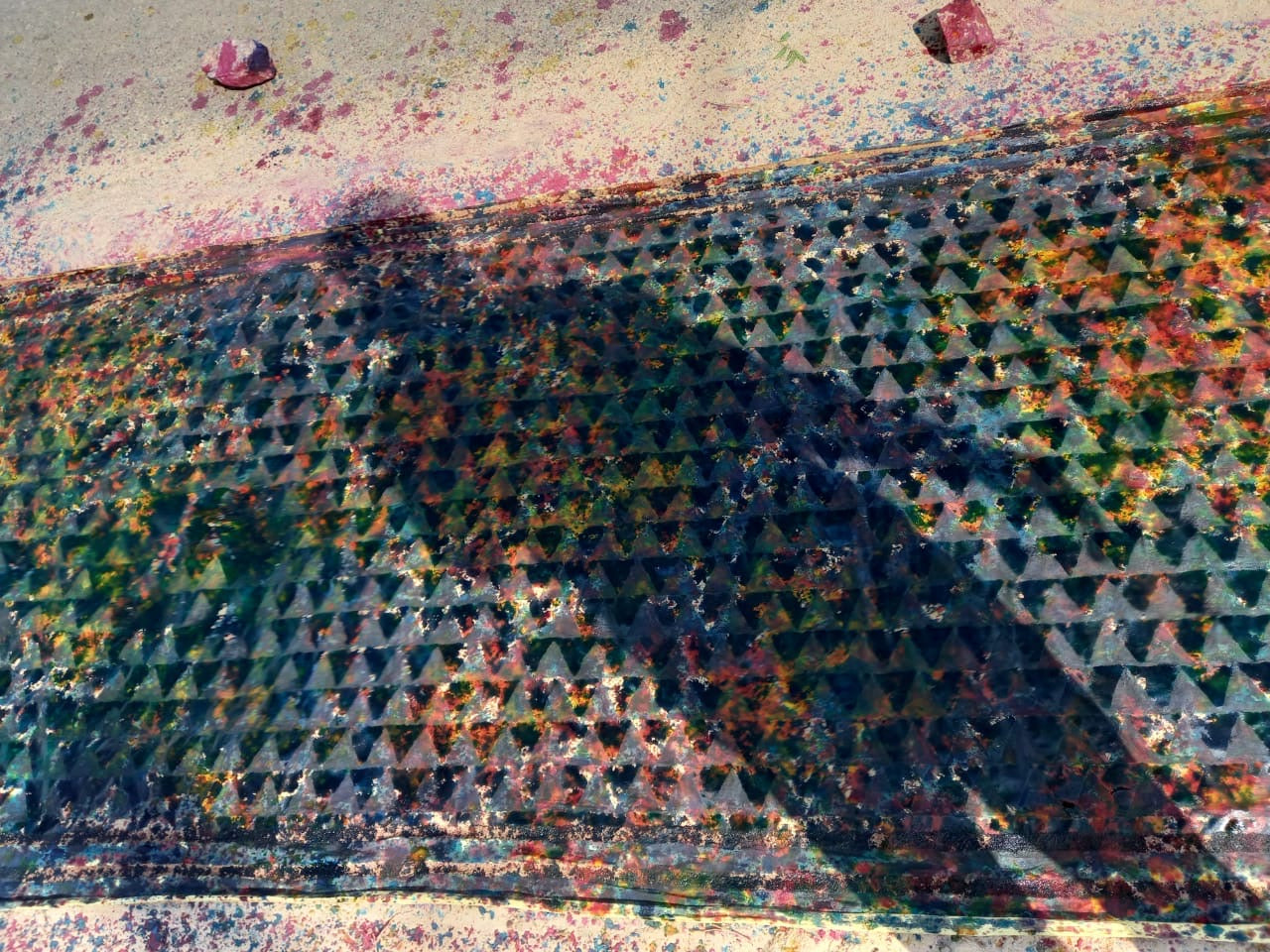 DABU
And then he kept on imprinting his desires, dreams and emotions, happiness and sorrows
One after another, tirelessly onto the fabric
As if this was his way of bringing them to life
As if this was his only way to give them a voice
As if this was his only ray of light…….
One of the many gems from the treasure box of the age-old handicrafts that have travelled through time is Dabu or Daboo. An extensive and high skill demanding mud resist hand block printing technique which requires the hand carved wooden blocks to be dipped into natural dyes or mud resist as per the requirements and then pressed onto the fabrics to imprint the beautiful designs onto them and thus the name Dabu or Dabana in Hindi.
Dabu from then till now
Majorly practiced in Rajasthan now, this craft is believed to have been practiced during times as old as 675 AD. Made with the help of natural resources like mud and water, this form of handicraft is as organic as it can get. This handicraft is supposed to have witnessed an all time low in the last century but was fortunately revived by the artisans.
Trivia- The oldest specimen of a fabric with a Dabu print is believed to be found in Central Asia.
Commonly believed to have originated from China this handicraft reached its optimum potential only when practiced in Rajasthan where artisans used this technique to bring unique and exclusive patterns on the fabric.
For many artisan families in the villages of Rajasthan, Dabu handicraft is a family business which has been handed down from one generation to another.
Hand carved wooden blocks are inspired by nature
The Dabu print is a rare blend of subtlety and depth. The motifs used for the blocks are inspired by the soft elements of nature like leaves, flowers, raindrops etc. while geometric patterns are used frequently as well.
The dyes used to derive the colours are all natural thus making, Dabu a perfect, sustainable option for clothing.
Beauty of Dabu lies in the efforts behind making every piece
The process of bringing a Dabu print to life on a fabric is extremely painstaking and demands a lot of skill and precision but the results are always awe inspiring.
Let's decode the steps of Dabu making for you all- The very first step is to wash the fabric thoroughly to get rid of all kind of impurities that might have climbed to it during its manufacturing.
1. Secondly the wooden blocks are dipped into dyes and then printed on the fabric
2. The third step is to use the mud resist on the fabric, this step is the characteristic feature of this technique, mud resist is made with wheat chaff, lime and mud, which is soaked in water overnight and then strained through a muslim cloth before it is used on the places where the colour dyes  are not required and need to be resisted, , a saw dust sprinkle is used on the mud resist to enable it to dry sooner and  solidify better.
3. Fabric is sun dried after this for the dye colours and the resist to solidify
4. The fabric is then dipped in the colour dye if required and then again washed thoroughly to remove any excess dye and mud resist residue.
Trivia- If the artisans need to create a double or triple Dabu print, the fabric is dyed more than once and the entire process of washing and drying is repeated for the same.
How to make it last a lifetime
It's believed that if you care for things they will care back fro you and last you a lifetime same goes with a Dabu fabric, this fabric comes to life after passing a lot of testing times and environment and thus is strong enough  to sail through difficult times but if you show a little extra care you will  have a companion for life. Always wash your Dabu fabric in cold water and also test the release of dyes before you dump it in along with other clothes. It's best to let your clothes air dry under the sun.
BAGRU
Don't be fooled by the bling all around
Trust your roots
Save what's yours
While you still can!!!!
Bagru, a small village in Rajasthan where dozens of families work on Bagru prints is a treat for eyes of the visitor. Fabrics drenched in pleasant colours and prints can be seen air drying at every step. This craft  is believed to have originated 300 years ago.
The USP of this print lies in the classic style of wooden hand block printing it involves, which simply never seems to get old, and every print turns out to be such a pleasant one.
The Bagru prints are an example of the timeless handicrafts that involve intricately crafted and hand chiseled wooden blocks to be dipped in the all natural dyes, prepared using fruit skins and vegetable pastes, and then imprinted on the fabric prepped for dying.
Every year the village gets a lot of visitors who are passionate to learn and witness the real magic of these textile printing techniques.
We are eternally grateful to the Chippa community who got together to save this unique handicraft from  dying a slow and unacknowledged  death. It's because of their efforts that Bagru print is being recognised not only nationally but has gained a fan base internationally as well.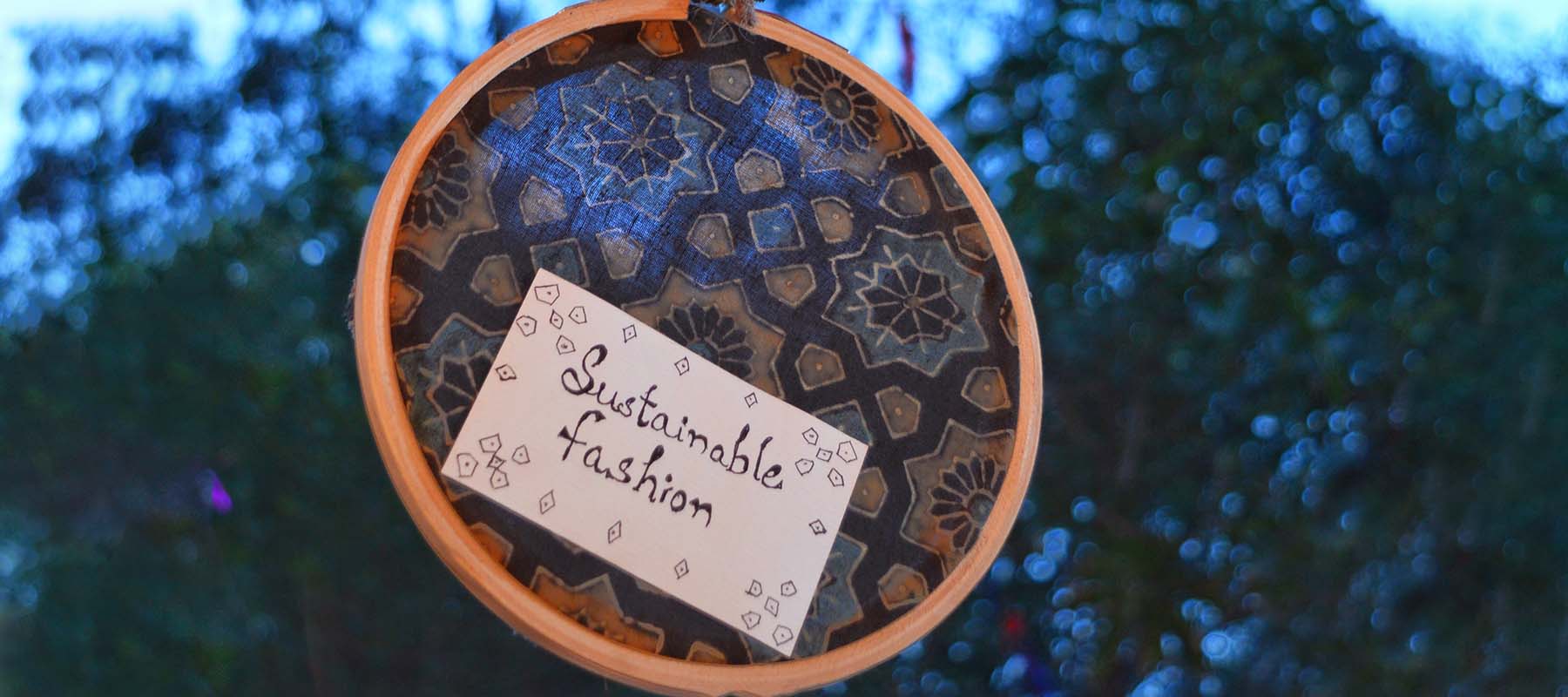 Slow Fashion
Sustainable Fashion…the only trend that's here to stay…. Fashion and it's real meaning… Fashion is no more about hoarding the stuff that's in trend and ending up with piles of clothes that will be ...
Read more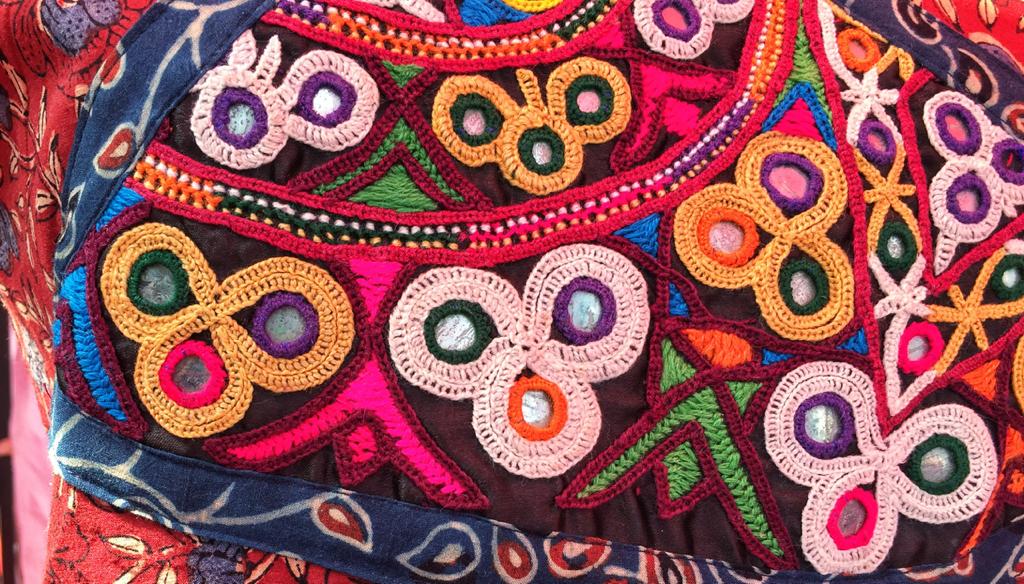 Hand embroidery
Kutch mirror work hand embroidery Full of life Like the perfect blend of bling and subtlety Looking at this piece of art Is similar to experiencing a sense of Calm within the Chaos!!! The name of t...
Read more