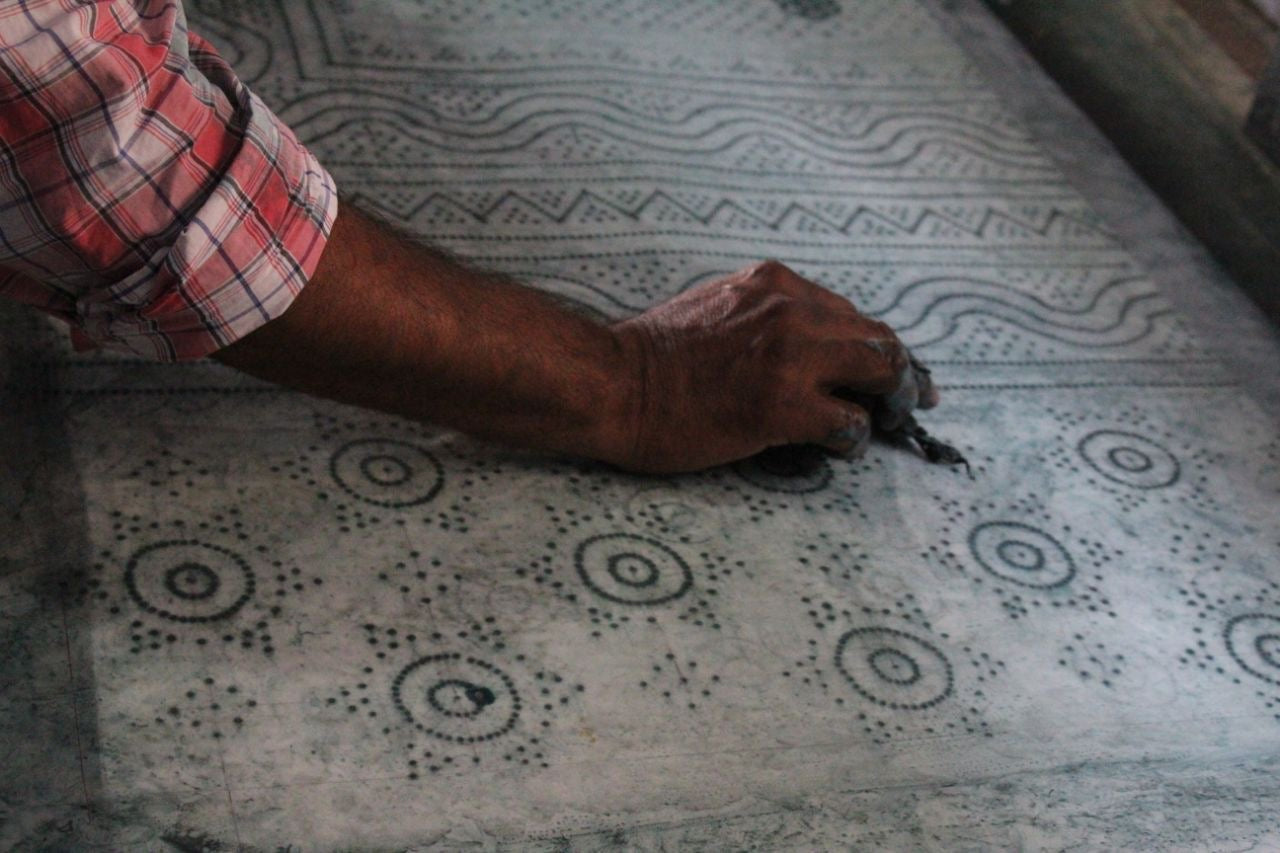 Bandhani
Getting different colours in perfect harmony on one single fabric
This had been his skill since eternity,
Like a painter he used each fabric as his canvas
Each one depicting years of expertise with an irresistible charm!!
An art so versatile that there is one for every occasion and emotion
You can easily ditch a self-pampering session at spa and invest the same money in a bright and colourful bandhani, the benefits from the latter will be much more without doubt.
"Bandhani", or bandhej as the name suggests is derived from the Hindi word Bandana, which means "to tie". A technique that is believed to have originated 400 years ago in Jamnagar, where different patterns are created by using the tie and dye technique on the cloth. The commonly known varieties of Bandhani are known as Mithra, Shikari and Ekdali.
All these patterns from each other based on the type of tying used in the process. Bandhani production is majorly done in Rajasthan and Gujarat.
The process of making a Bandhani
The process of Bandhej making involves dipping of the fabric into the dye bath after tightly tying it as per the required pattern. Part of the fabric that is manually tied with the help of thread and grains takes a lot of time and is done to help the fabric retain its original colour and prevent the dye from spreading onto it. It is believed that finer the tie and dye, the higher the price.
The fabric is dyed multiple times as per the required colour combination and post dying it is left to air dry. The process of manually plucking each tie and releasing the thread after the fabric has fully dried is very strenuous and requires a lot of patience and time from the artisans.
The manner in which the cloth is tied gives it different patterns like Ekdali which means "single knot" the Trikunti which means "double knot" and Boond, which means a "small dot".
Majorly used fabric for bandhej or bandhani are cotton and silk but due to the market requirements georgette chiffon and crêpes are not far behind and are being experimented a lot with nowadays.
Bandhani craze knows no boundaries
When it comes to colours, variety and patterns, sky is the limit, with its immensely vivid colours and charming patterns it's difficult to not end up stuffing your wardrobe with these beauties.
All the credit certainly goes to the skilled artisans and their immense commitment to the craft that they are able to meet every demand that comes from their customers.
Bandhej has a fan from each age group and is not only a favourite among women but also men love to sport this charming print, whenever they get a chance.
A speciality in Gujarat and Rajasthan this handicraft has admirers worldwide and is a well-known name among ethnic lovers. A  Bandhani saree can be easily spotted in every woman's wardrobe thanks to its uber versatility, that there is a something to suit every mood.
Bandhani has been able to fluidly fit into the contemporary designs and thus never goes out of Vogue.
Matka silk
Majorly woven  in Bhagalpur which is  also known as the "Silk City", Matka  silk is sourced from the states of Karnataka and Kashmir while it spinning is done in Malda and Murshidabad, districts of...
Read more