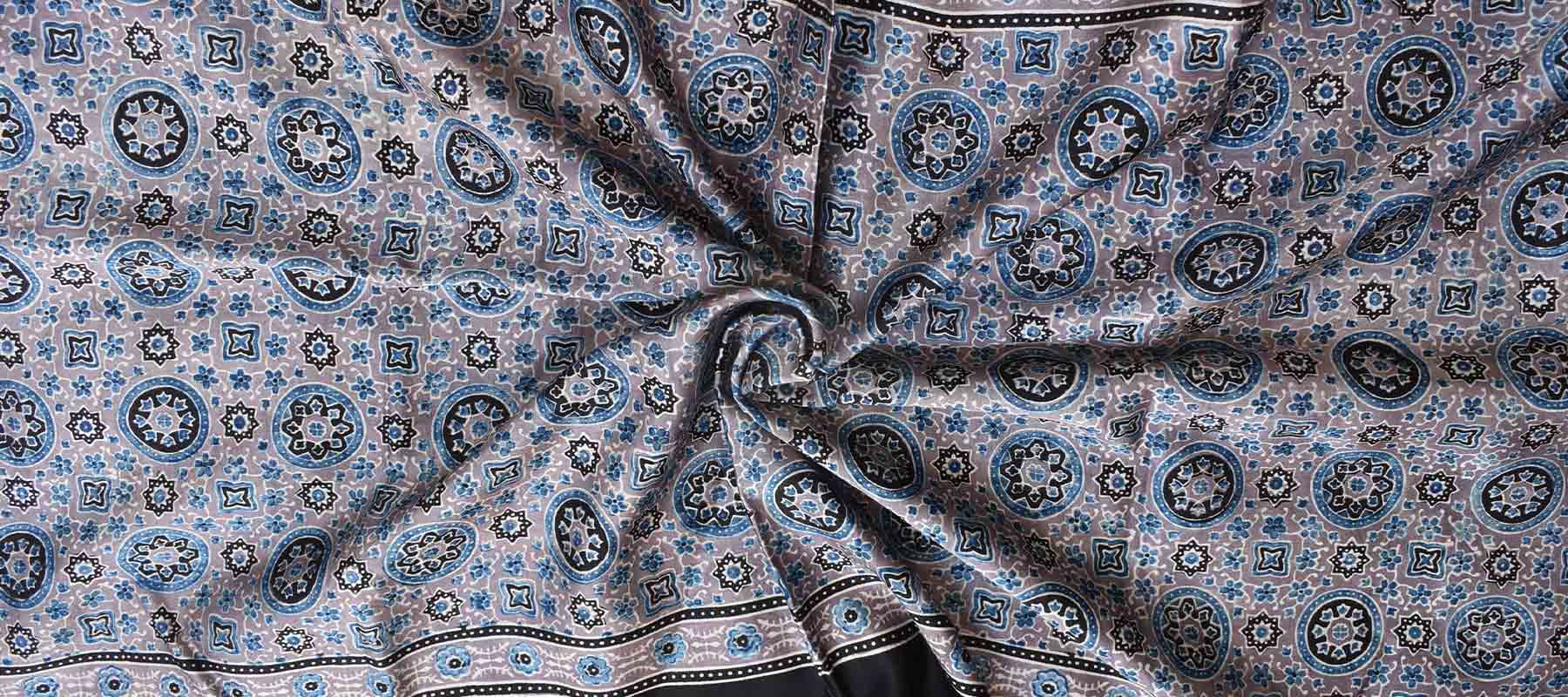 Mashru silk
A Radiance that's rare..
With softness that can't be compared
A feeling of bliss every time the fabric brushes against your skin
 And that's Mashru in a nutshell for you my friend!!!
A perfect handwoven blend of cotton and silk into one is what best describes Mashru Silk.
Known for its characteristics smooth Satin like texture, vibrant colours and stripes. Mashru silk is mainly manufactured in Patan and Mandvi in Gujarat, India.
Weaving of Mashru has been practised in India for long and was traded to Gulf countries from here.
Trivia- As per the Muslim religious laws, silk was banned to be worn by the men in the community as its production involved killing of the silk worms.  
"Mashru" an Arabic word which literally means "permitted" was given to this fabric by the Muslim community, as it permitted them to wear their favourite silk. The significant feature of Mashru where the inside of the fabric which was in direct contact with the skin was cotton, while the exterior was silk allowed the men to wear it without going against the laws and thus gained a lot of popularity in this community.
Making of Mashru
Mashru weaving which is now only limited to small towns in Gujarat, was widely practiced across the country in earlier times. Mashru is made up of both the silk yarns and the cotton yarns, where silk is the vertical and cotton is the horizontal yarn. Once the weaving is completed, the fabric is washed thoroughly in cold water and  beaten with wooden hammers while it is still moist. Moving further with the process, a wheat flour paste is applied on the fabric and it is then beaten again with hammers and hard-pressed.
The process ends with the coloring of the fabric with natural dyes. The interweaving of cotton and silk makes Mashru  a sturdy fabric, without compromising on the silkiness and smoothness.
Perfect for hot and humid climate
What makes this fabric perfect for hot and humid  climate is that the external sheen makes the outfit look dressy and event ready while internally the feel and comfort of cotton on the skin makes the heat bearable.
Used for ethnic wear extensively this fabric is an important part of the textile industry because of its durability, sustainability, rich look, comfort, scope for innovation and many more brilliant aspects.
Usually seen laden with Ikat and Ajrakh prints, artisans have now started introducing bandhani prints as well on Mashru silk to add diversity to the existing patterns.
Looking glamorous shouldn't cost you your comfort and having pieces made with Mashru in your wardrobe can ensure that.
Do explore our Mashru collection where we have brilliant looking scarfs, stoles, crop tops and Kurtis made out of the silky and comfy Mashru.
Modal silk
Like an age-old romance that only gets better with time A perfect blend of cotton and silk Modal gives you the best of both the worlds   All about your favourite Modal Modal silk is a wood pulp ba...
Read more
Matka silk
Majorly woven  in Bhagalpur which is  also known as the "Silk City", Matka  silk is sourced from the states of Karnataka and Kashmir while it spinning is done in Malda and Murshidabad, districts of...
Read more